GOLDEN COAST REAL ESTATE LLC in St.Barth, St.Martin and Florida, is a company that offers services in design, promotion and commercialization.The company handles selected real estate products, helping you to make your dream come true by sharing with you its broad experience and providing advice on both real estate and taxation.
Our team will accompany, inform and guide you with skill, integrity and discretion.
Our mission: To select the best products and to build a long-term and fruitful relationship of trust.
Our strength: Negotiating the best price for the product you have selected.
GOLDEN COAST REAL ESTATE offers you a shortlist of preselected luxury properties and lots, many under exclusive representation, that are on exceptional sites or present unique tax advantages, primarily situated in the Caribbean islands and in Florida (USA).
NEWS...
Golden Coast Real Estate news and properties updates
Sold
Delray Intercoastal 3 bedrooms villa
Sold
14 luxurious apartements residence located in St.Jean St.Barts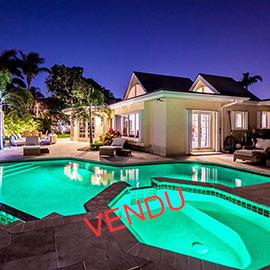 New !!
3 bedrooms Villa for sale in Delray florida : Lara, jewel located in the exclusive Tropic Isle, in Delray Beach- Florida.